MADE IN NEW YORK
HG ♥ NY
Harrison Green has its roots firmly planted in the soil of New York. Since its founding here more than a decade ago, the studio has thrived on the city's 24-hour energy, creating bespoke, liveable gardens amid one of the world's most complex cityscapes.
THE STUDIO
DESIGN, INSTALLATION & MAINTENANCE, AS ONE
The Harrison Green studio in Brooklyn is a physical manifestation of its unique approach to business. A clever retrofit of a former commercial building, the space is tailored to the specific needs of the company's three divisions: Design, Installation and Maintenance. Flanked by a verdant courtyard encircled by trees on one side and a nursery yard packed with budding plant material awaiting delivery on the other, the team is surrounded by the medium in which it practices.
True to Harrison Green's collaborative ethos, clients are welcomed into this unique space, where conversation takes place across the open floorplan, echoing the studio's culture of connection. For founders Jacqueline and Damien Harrison, the studio is a microcosm of their design philosophy: an impeccably designed, carefully considered space tailored specifically to them. In their eyes, it's a self-contained ecosystem, elevating the importance of green space – a vision for the future of urban gardening.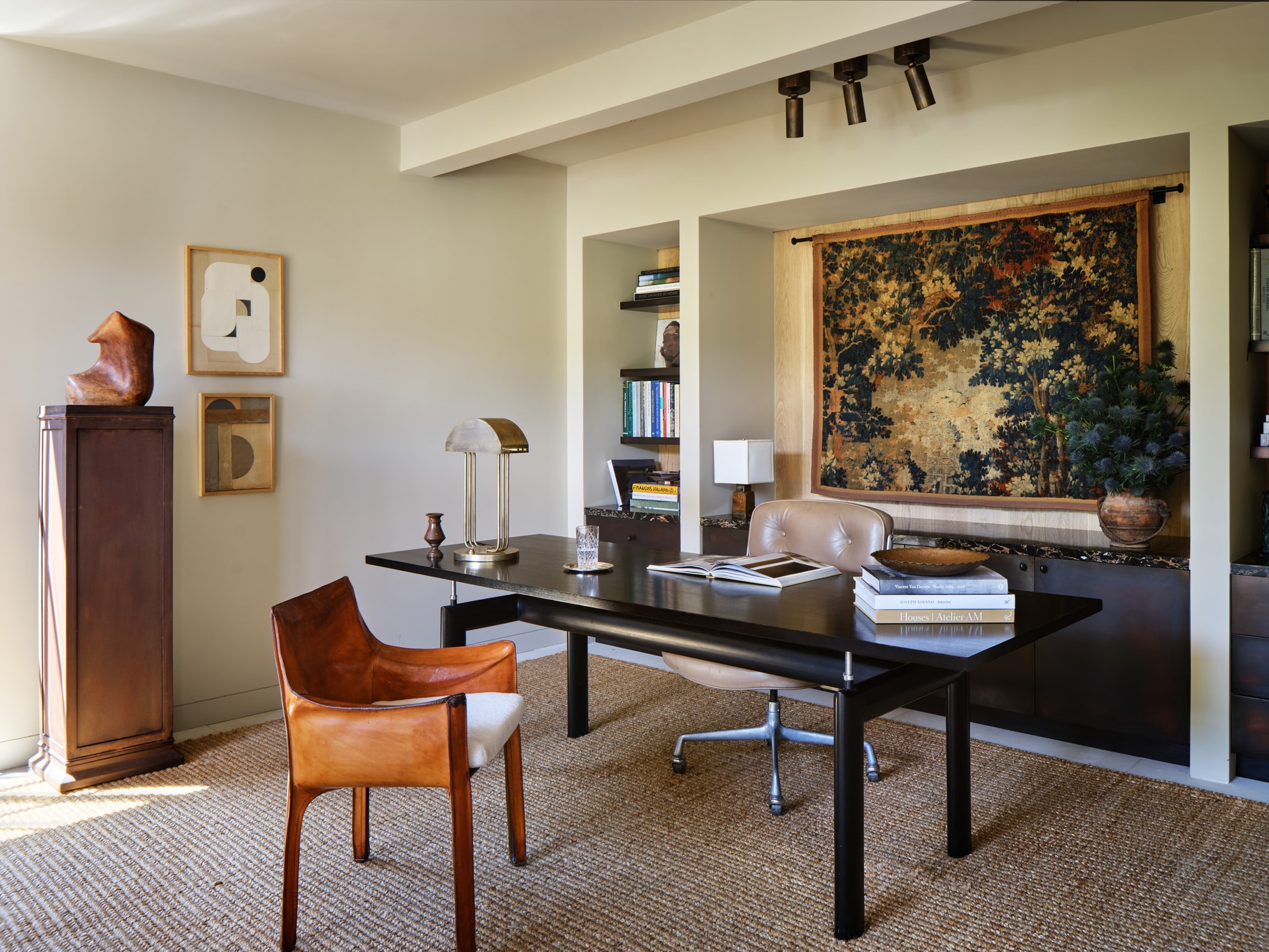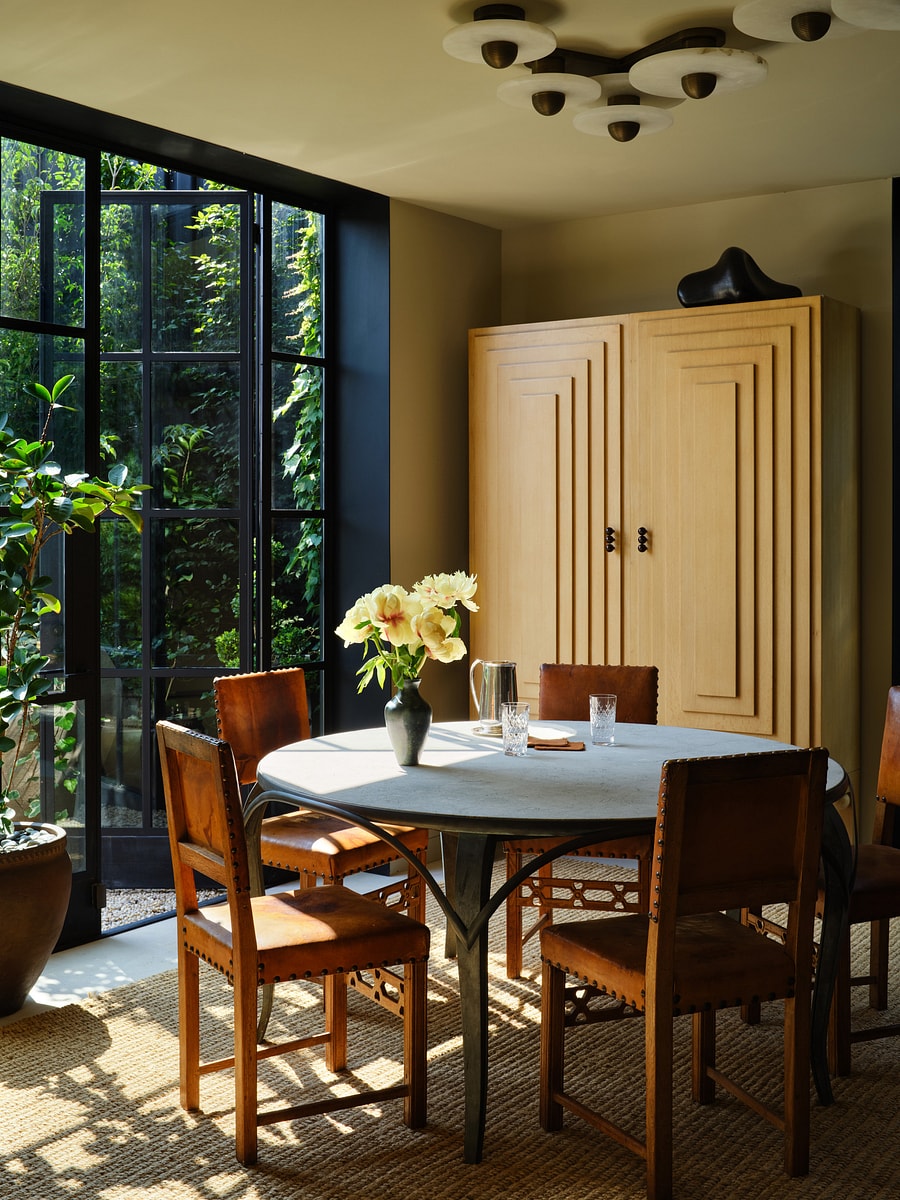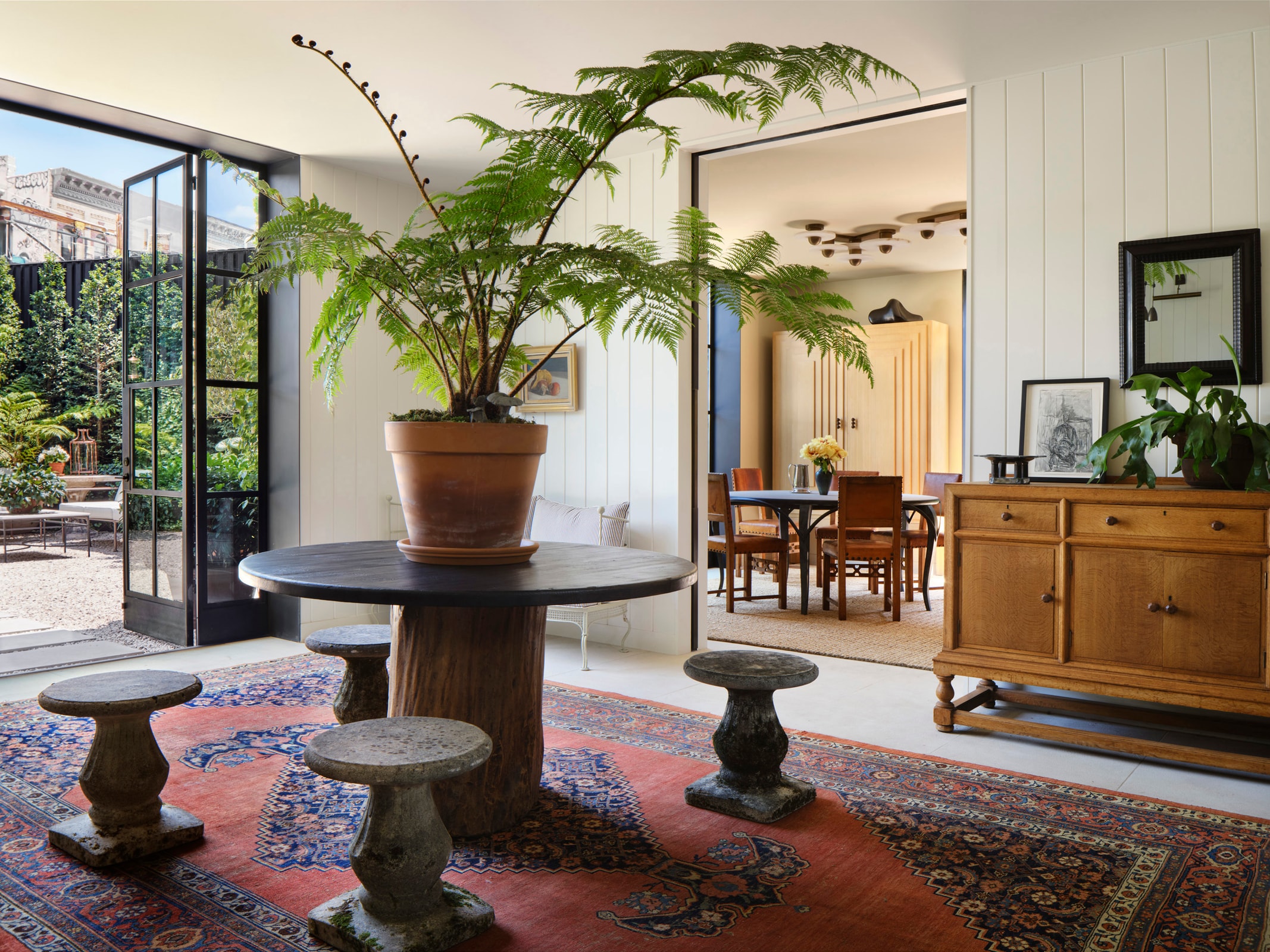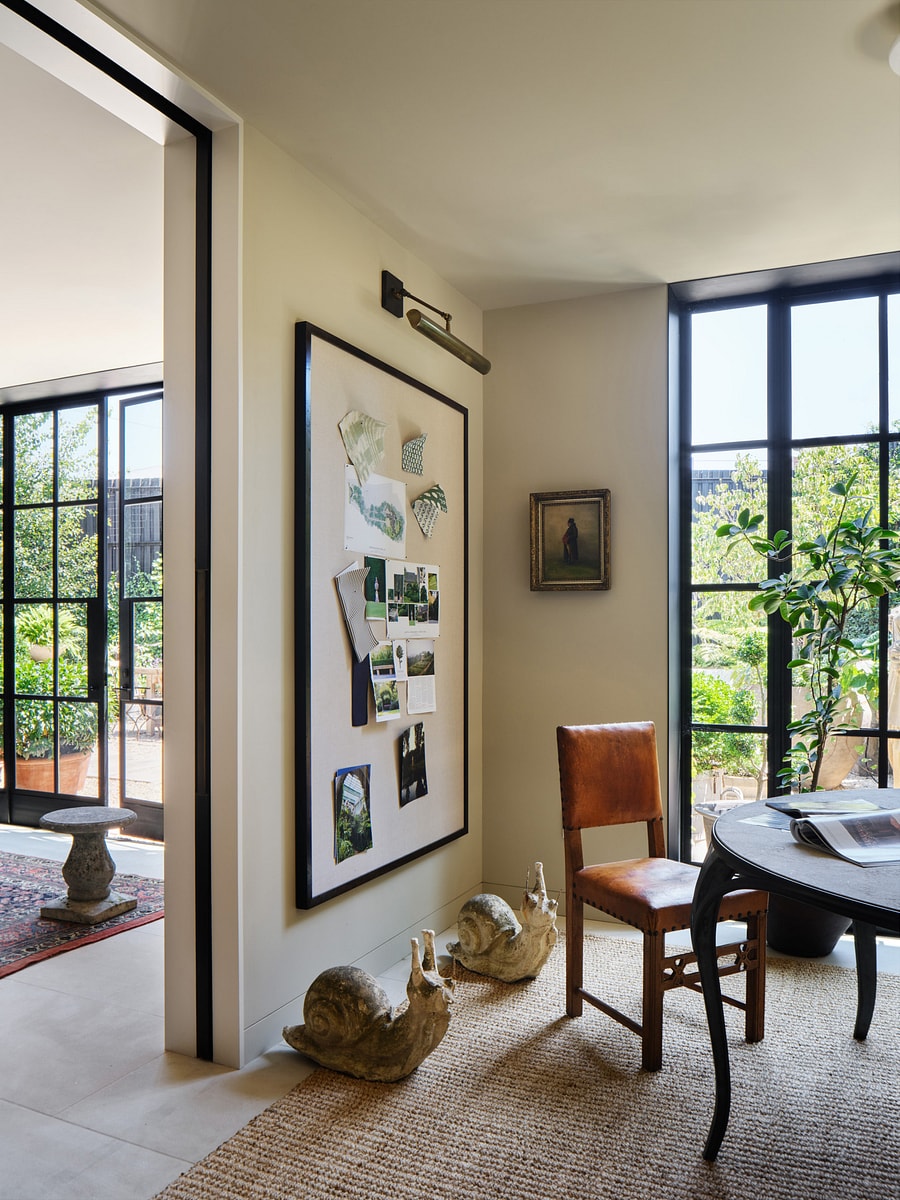 With gratitude to Weddle Gilmore & Studio Kenyon for bringing our space to life.
A NEW CITY VIEW
DESIGN
In the context of city life, a garden can be many things—outdoor office, manicured entertaining space, meadowy corner for sunbathing, stone-paved kitchen—or something entirely new. The Design team at Harrison Green shapes each garden around the needs of the client and the unique requirements of the project.
Working closely with a client (and often alongside an architect, interior designer and contractor), Harrison Green is an experienced partner, collaborating with a range of professionals to deepen the possibilities for any setting. The gardens they design extend and complement life indoors, and are molded to the lifestyle of the homeowner. The natural assets of a location are accentuated, while essential mechanisms are tucked out of sight. Elegant, innovative solutions broaden the pleasures of city life.
A JOB DONE RIGHT
INSTALLATION
Bringing a garden to life out of thin air—and often up in thin air—takes planning and precision. The Installation team at Harrison Green is incredibly adept at navigating the complexity of both city and site-specific regulations to efficiently create gardens that are focused on quality and craftsmanship. By the end of the installation, the garden is set for success and has been built to last.
ONE GARDEN, ONE GARDENER
MAINTENANCE
Maintenance lies at the heart of Harrison Green's mission to create sustainable, client-centered gardens. The Maintenance team begins by getting to know a site intimately, and a dedicated gardener becomes the landscape's caretaker. This one-to-one relationship allows the gardener to both anticipate and meet the needs of the garden. This is the foundation of Jackie Harrison's One Garden, One Gardener principle, which pairs a professional with every setting for ongoing care. Such consistent care encourages every garden to reach its full potential—"so our clients can find the joy in every season," as Jackie says.
LIFE, CULTIVATED
JOIN OUR TEAM
Working in nature doesn't have to be wild. At Harrison Green, garden-making can lead to meaningful collaboration, mutual respect and so many new routes to excellence. We value every contribution to the team's greater goals. A cultivated life flourishes in a beautiful garden.
FOR OPEN POSITIONS, PLEASE VIEW OUR TEAMS PAGE